Vidya Yoga Retreats : Facilitator Bios
Yoga Teachers Retreats Facilitators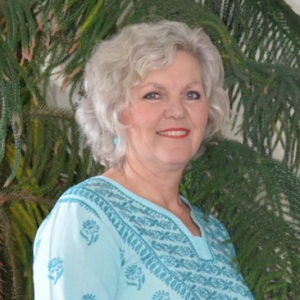 Cheryl Van Demark, PT, C-IAYT
Cheryl Van Demark is a physical therapist, yoga therapist and yoga teacher with a Master's degree in physical education and exercise science. She has enjoyed over 30 years of helping individuals optimize body alignment, restore movement, build strength and cultivate a balance in body, mind and spirit to pursue joyful living. Cheryl is deeply inspired to integrate the wisdom of Yoga into the future of health care.
The study and practice of Yoga is both a joy and a passion for Cheryl. Teaching is the greatest privilege! Her experience as a physical therapist intelligently informs her approach to practice, making in accessible to honor students across a wide range of experience and health status.
Cheryl is deeply grateful for the creative learning community that is forming under Vidya Yoga Retreats and is truly excited to take a deep dive in retreat with YOU!
Education
Cheryl received her undergraduate and graduate education through Northern Arizona University. "C-IAYT" designates her certification with the International Yoga Therapy Association's as a yoga therapist. Cheryl is also a faculty member with the Kripalu School of Integrative Yoga Therapy.
Cheryl has taught anatomy for multiple YTT programs and is a co-facilitator for a 300 hour YTT program with Lotus Bloom Yoga Studio in Prescott. She is a member of the Yoga Alliance, the International Association of Yoga Therapists, The American Physical Therapy Association and the International Association for the Study of Pain.
Vidya Yoga Retreats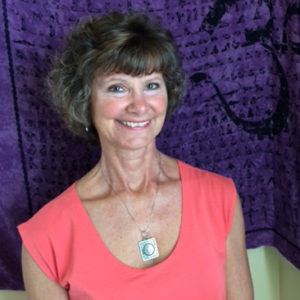 Lynne Minton
Lynne Minton has been a student of yoga since 1975. Her primary teachers have been BKS Iyengar, Geeta Iyengar, Judith Lasater, Donald Moyer and Fr. Joe Pererira. She learned precision and discipline from the Iyengars, humor, inspiration and depth from Judith and Donald, and compassion for all from Fr. Joe.


In 1982 Lynne became a full time yoga instructor when she founded and became the director of Inner Dance Yoga Studio in Anchorage, Alaska for the next 26 years. From 1999-2010 Lynne founded and oversaw the Inner Dance Yoga Teacher Training Program from which over 150 graduates received their 200 hour RYT. In 2013 Lynne developed, implemented, and taught a 300 hour Yoga Alliance certified program for advanced training of Yoga Instructors with graduating classes in Ohio and Alaska and continues to contribute to both 200 and 300 hour trainings in studios in Arizona and Alaska.

Lynne loves to collaborate and continue to learn from other masters of their art. She believes that yoga is for everybody and is passionate about inspiring students to discover new abilities through the practice of all of the 8 limbs of yoga. Lynne particularly loves to incorporate the Yoga Sutras and functional anatomy into her classes. Her students consistently describe Lynne's classes as inspiring, fun and deep. lynneminton.com
Vidya Yoga Retreats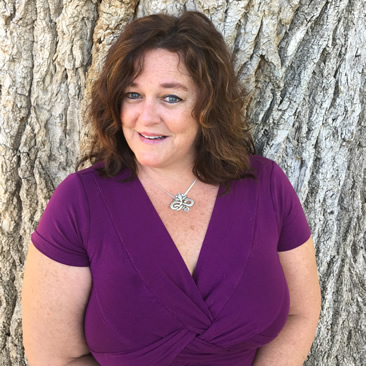 Cheryl Walters
Cheryl Walters has been teaching and sharing the gifts of yoga since 2001. She has been the director and lead instructor for Yoga Intensive Studies Programs and Yoga teacher training for Yoga Alliance locally for over 10 years. She has trained over 80 Yoga students to become yoga teachers, and continues to mentor yoga teachers and yoga students worldwide. What distinguishes Cheryl from other Yoga mentors is her years of experience with teaching Yoga to varied populations including Yoga for Vets, 12 Step Yoga, Yoga for M.S, PTSD & Trauma survivors, Healing from Body Image & Disordered Eating through yoga and with Cheryl's years of studio ownership. Her guidance is rooted deeply in the belief of everyone's infinite potential for greatness, never doubting the power of LOVE and never forgetting that our birthright is JOY!


Cheryl's life has been deeply enriched by the many gifts of Yoga. Although she has studied several styles of Yoga, she always finds herself returning to the powerful method of Anusara Yoga which she is certified in. Cheryl's knowledge is expansive; covering yoga therapy, physical adjustments, universal principles of alignment, asana and Yogic philosophy, the business of Yoga and Yoga for special populations.


Cheryl has been in the field of integrated therapies and body-centered therapies along with addiction counseling for more than 35 years. She has impacted hundreds of people's lives on and off the mat. Her teaching style is straight from her heart and full of compassion, depth and grace. Cheryl shines with her joy for life and love of people. She is passionate about the transformation that exists for everyone within the practice of Yoga. Cheryl has a remarkable gift for inspiring everyone around her to live and be their fullest potential, celebrating the beauty of life in all its diversity. lotusbloomyoga.com
Vidya Yoga Retreats
Nurture Your Nature Womens' Retreats Facilitators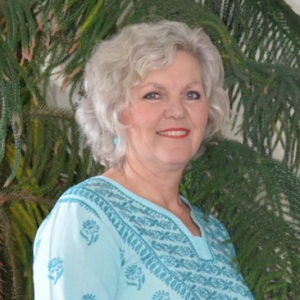 Cheryl Van Demark with co-facilitator for 2018 to be announced
Vidya Yoga Retreats